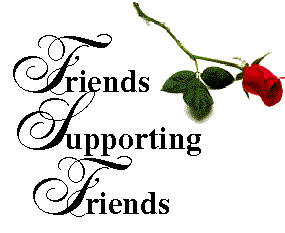 The Pennysworth ~ Volume 51

October 5, 2003
"Try leaving a trail of little sparks
of gratitude on your daily trips. You'll be surprised
how they will set small flames of friendship that will
be rose beacons on your next visit. "

-- Dale Carniege
---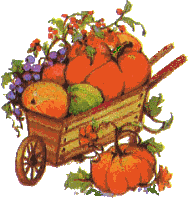 Is it true what they say about riding a bike, once you learn how, you never forget? Let's hope what they say is true! I must say, it's nice to be back on the bicycle seat once again. As Krista mentioned last month, we will be taking turns riding that bicycle built for two. I enjoyed the view from the back seat last month, and this time, it's my turn to do the heavy pedaling.
We'd both love to see our members involved in participating in this newsletter, let this serve as an open invitation. If you are reading this, you are welcomed to contribute too. If you update your web pages, please let us know so we can include a link here. Email either Penny or Krista any time during the month and let us know if there is something you'd like to see in here too. If you do send an article please enclose the url to the source, we want to protect copyrights at all times.

OCTOBER BIRTHDAYS
A special Happy Birthday wish to Rachael because today is her birthday ~

Do you have a October birthday that is not listed here? Has your e mail address changed? Do you have a web page? Please let Penny know - fsfpenny@hotmail.com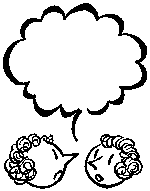 BITS'N'PIECES
Paula's surgery went well & she's already down 17 lbs
Bonnie & her daughter enjoyed a day canoeing. Bonnie said it's a lot easier rowing with that 100# off.
Trish gets a new job in Phlebotomy and hopes to go back to Nursing School
Sherry and Fran meet for the first time in Astoria, Oregon
Karla counts down to her trip to Disney and celebrates 12 years of wedded bliss with hubby, Bill
Barb hits the 150's, down from 185 lbs - way to go, Barb!
Penny hits a new low - Wooo Hooo!!! She was also our Lucky Loser for September.
As Dr. Phil's Ultimate Weight Loss Challenge begins, much interest is stirred up on the board
Artist takes a dive - down 13 lbs in 2 weeks!
Jen continues to shrink - losing week after week. Way to go, Jen!
CindyH becomes a biking mama
Dorian is back - happily married and relocated from Japan back to the USA
Felicity, Tammie, Shelley, Beverly and Bonnie return home to Friends Supporting Friends
Secret Pals and the "Awesome Autumn Challenge" kick off
Barb's knees surgery went well, she's one the mend and on the road, there's no stopping her now!
Suzanne ordered a new pair of jeans and they were too big when she got them, she's Firming up.
Brad & Mo return from their Florida honeymoon & back at it (minds out of the gutter - Atkins that is!)
Pookie continues inspiring us with her Affirmations.
Rachael jumps on the Dr. Phil bandwagon and plays Queen for the Day on her birthday - tiara and all!
Sexy skirt and all, Rupert is the #1 favorite of FSF's Survivor fans.
HeatherW & FSF'S friends cyber-mooned the Canadian courts & helped win Krista ten grand!!
MEMBERS NEW & UPDATED WEBPAGES
Jen's Journey ~ NEW

AWESOME AUTUMN CHALLENGE

The year is flying by quickly. Will you walk away from 2003 on a happy and proud note? Have you signed up for the "Awesome Autumn Challenge" yet? It's not too late to get those goals into Krista
There's a lot you can do before this ends on Thanksgiving. Set some goals, make a committment, Just DO it - greet turkey day being thankful you did something great for yourself!
SECRET PALS
Secret Pals are busy as Santa's little elves, planning, plotting, and just plain having fun! Thanks Karla for doing a great job of organizing this for us.

LIGHTEN UP
After getting a bill for an operation you know why they wear masks in the operating room.
Experience is a hard teacher. She gives the test first and the lesson afterward.
The hardest decision in life is when to start middle age.
Have you heard about the "A" diet? You can only eat food that begins with the letter A - A steak, A chicken, A hamburger...
I suffer from UMS - Ugly Mood Swings!!!
GALAXY OF STARS

Congratulations to Jen, Linda & Felicity for new additions to our

Galaxy of Stars

QUOTABLE QUOTES
"Be faithful in small things because it is in them that
your strength lies."
-- Mother Teresa"

"Buddha left a road map, Jesus left a road map, Krishna
left a road map, Rand McNally left a road map. But you
still have to travel the road yourself."
-- Stephen Levine
"Do not go where the path may lead, go instead where there
is no path and leave a trail."
-- Ralph Waldo Emerson

"The future belongs to those who believe in their dreams."
-- Eleanor Roosevelt
"The most beautiful adventures are not those we go
to seek."
-- Robert Louis Stevenson


Miracles happen only to those who believe in them.
-- French Proverb

Hit the ball over the fence and you can take your
time going around the bases.
-- John W. Raper
RECIPE - SOUP'S ON

Cabbage Patch Soup

Brown one pound of lean hamburger with one large sliced onion. Drain fat.

In a large pot combine meat with:
5 stalks chopped celery
1/2 head shredded cabbage
2 pints canned tomatoes
2 pints water (can use more)
2 bouillon cubes
1 1/2 tsp chili powder
8 oz can of tomato sauce
Simmer one hour
Add 2 cans undrained kidney beans
Simmer 20 minutes

Optional: Add a little soy sauce and some Garlic Spread Seasoning

Fat content unknown but it worked out to 140 calories per cup.

For Dessert (from Gretchen)

Banana Cinnamon Spice Pie
Prep: 10 minutes plus refrigerating

1 large ripe banana, sliced
1 prepared reduced-fat graham cracker crumb crust (6 ounce or 9 inch)
1& 1/2 cup cold fat-free milk
2 packages (4-serving size each) JELL-O White Chocolate of Vanilla Flavor Fat Free Sugar Free Instant Reduced Calorie Pudding & Pie Filling
1/2 teaspoon ground cinnamon
1 tub (8 ounces) COOL WHIP FREE Whipped Topping thawed

Place

banana slices in bottom of crust

Pour milk into large bowl. Add pudding mixes and cinnamon. Beat with wire whisk 1 minute. Gently stir in whipped topping. Spoon into crust. Sprinkle with additional cinnamon, if desired.

Refrigerate 4 hours or until set

SERVES 8

Nutritional Information Per Serving
Calorie 210
Fat 5 g
Cholesterol 0
Sodium 460
Carbohydrate 38
Fiber 1

*********** 11 stars

FREE came home and said, "Where did you buy the pie". "Can I have some?" My husband is a diabetic. I said "yes this is out of the DIABETIC cookbook." This is a super yummy treat. It will be on our holiday table for ever more!

HEALTHY SNACKING
Did you know one of the healthiest snacks you can choose to eat is plain popcorn? It is loaded with fiber, low cal(1 cup plain = 31 calories), inexpensive and mighty tasty too. Pop it in your microwave or use an air popper. Add parmesan cheese, buttery spray, powdered cheese. Experiment with flavorings and salts. Yum Yum!!!

Bookmark this site out for this and more healthy snacks -
Nutrition Facts and Food Composition Analysis for Snacks, popcorn, air-popped

Use your imagination when planning Halloween parties and treats. Remember the 'treats' do not have to be edible sweets.

Examples of non-food treats that are great for Halloween are balloons, crayons, pencils, stickers, colored chalk, erasers, whistles, miniature plastic animals, miniature cars, packages of baseball cards, jacks, marbles and rubber spiders or worms, bubbles too!

Diabetic Child? How about pretzels, small bags of peanuts, cheese or peanut butter filled crackers. Snack size chocolates with nuts (the fat in the chocolate & in the nuts helps slow the absorption of the sugar) such as "snickers, baby Ruth, M&M's with peanuts / almonds.

Things to avoid -

cause rapid rise in blood sugar levels. Fruit leather (fruit roll ups) or chewy fruit snacks such as gummy bears, jelly beans. Sweet tarts, Pez candies, star bursts. Fruit juice, juice flavored drinks and regular soda. Lolly pops, life savers and fruit flavored gels.

Check out this site for many sugar free recipes -

Sugar Free Now
FOR YOUR INFORMATION
What is the BlueBoard?
The BlueBoard is the nickname we give to the place we chat simply because the color has always been blue.
Why is the newsletter called The Pennysworth?
Penny's first e mail was at pennysworth@go.com . When she started the newsletters, the members decided it would be a cute name for our newsletters.
What is FEWD?
FEWD stands for Food, Exercise, Water & Determination. FEWD is an acronym for food, but as we all know losing weight is about a lot more than just what we eat. Some use it for daily accountability on the BlueBoard. Members can grade themselves by a points system 1-5, school grade system A-D (no fails) or Excellent, Very Good, Fair, Below Average. The "D" is where we rate our attitude/disposition and how that affects our determination. It's more or less our daily journal, and board diary.
What is Fitness Friday?
Fitness Friday is our day to record our weekly exercise minutes. Heather keeps track of our weekly minutes and they are totaled and listed on a special web page.
What is WIW?
Wednesday is our roll call and our official weigh in day at FSF's. It is our sign in day each week to let other members know we are still around too. It's usually are most active thread of the week because members cheer one another on, give encouragement and pats on the back. If you can't sign in on Wednesday look for the thread and add to it any time.
What is Lucky Loser's?
Lucky Loser's is an activity that members sign up (by e mail) for each month. Points are earned for signing in at WIW, Fitness Friday and also for setting and keeping a goal 4 days out of 7 during the week. Each Sunday starts a new week and you commit to a new goal for the week. Penny organizes it and collects the points each month. For each point earned, your name goes in to a drawing. If we have ten or more players two names are drawn and the group is divided in to two. Each person who signed up then sends a small gift to the Lucky winner/s of the drawing. Some months we have an option for weight loss too. Any questions, contact Penny.
NOTICES
Watch your mailboxes each month for Spotlight questionnaires. We'll be randomly sending out getting-to-know-you type question to members. Those will then be published in upcoming newsletters. If your name is not listed on our Birthday page please send it to Penny so that you will be included in any special mail outs for our members. Your name and e mail does not have to be published there but we would like to keep a contact e mail for every BlueBoard participant.

Friends Supporting Friends WebPages.